If you've just ventured into the captivating realm of BDSM and kink, and are eager to uncover the secrets of becoming a dom, then this delightful guide is tailored just for you. But not just any old dom! Prepare yourself for the exhilarating journey of mastering the art of being a stellar dom.
Within this article, I will gladly escort you through all the essentials that will elevate your dom and sub relationship with your adoring submissive to new heights, should you be truly committed to your role as a captivating dom. So, buckle up and let the grand adventure of discovering how to be an extraordinary dom commence!
What is a Dom?
A dom (or the dominant) is like a glorious lion or lioness, reveling in the exhilarating play with one (or more) submissive creatures. The dominant is the majestic ruler, guiding and commanding the scene, while the submissive surrenders, serves, and wholeheartedly embraces their lower status.
And let's be real, this play can include some steamy bedroom action, but it can also extend to everyday life if that's what floats your boat in this dom sub relationship. It's all one grand roleplay, where both sides enthusiastically consent to this power dynamic. Oh, and remember, any time either person says the magical safe word, the game stops right away.
Let's get this straight: forcing anyone to do something they don't want is not dominance. In fact, that's just plain old abuse, and that's a BIG no-no.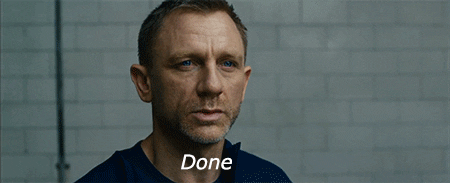 Common Terms for Dom / Subs
In some articles, you may come across a majestic figure who goes by the name of Dom (or Domme for the fabulous female counterpart) or simply the letter 'D'. On the other side of the coin, we have the enchanting submissive, also known as a sub, a little, or the lowercase letter 's' (for example, D/s symbolizes the electrifying dance between Dominant and submissive). The clever use of capitalization cleverly signifies the Dom's elevated status as the top, while the sub gracefully embraces their lower status as the bottom. To add a sprinkle of whimsy, Dominants often delight in being addressed by honorifics such as Sir, Master, or even Daddy Dom. 
Common Misconceptions of Dominants
"Dom relationships are abusive and dangerous" 
As a Dom, your role is to establish a secure and nurturing environment where individuals can freely express their vulnerability. The trust bestowed upon you by a sub is immense, and it is crucial to approach this responsibility with utmost care. Genuine Dom embrace the emotional aspects of their role, regularly communicating with their submissive and prioritizing the safety and thrill of all involved.
"Doms dominate the same way"
Being a Dom goes beyond just having a label. Every Dominant is unique and doesn't have to fit into any specific mold. You'll see once you keep reading that there are many types of dom / sub relationships.
What Types of Dom Exist?
There are countless types of dominants out there, each with their own unique preferences and styles. Let's explore some of these terms and have a little fun while we're at it:
Daddy Dom
These affectionate Daddy Dominants embrace their caregiving side and delight in the tender aspects of taking care of someone. They often pair up with Littles, acting as a fatherly figure or role model for their submissive. You might hear them referred to as DDLG (Daddy Dom Little Girl) or CLG (Caregiver Little Girl). From setting bedtimes to limiting screen time, they establish rules to ensure a nurturing environment.
Sadist Dom
For those who enjoy a kinky twist, we have the sadist dom. They take pleasure in inflicting pain on their submissive, known as a masochist. Don't be surprised if they refer to their masochistic partners as "pain sluts" (but only if it doesn't offend them). Bondage, spanking, flogging, and sometimes incorporating pain during sexual activities are all part of their repertoire. They might also find joy in humiliation or degradation during intimate moments or while disciplining their submissive.
See below our top product recommendations for Sadist Dom / Sub relationships:
| | |
| --- | --- |
|   |  Discover the wonders of Bondage Couture by NS Novelties, where your deepest desires are embraced and celebrated. Delicately curated using premium materials and adorned with intricate embellishments, Bondage Couture offers you the perfect blend of elegance and sensuality - a true masterpiece for both the catwalk and your private haven. Crafted exclusively from synthetic material and thoughtfully designed with nickel-free hardware, this collection ensures the utmost comfort and safety every step of the way. |
| | Experience the captivating X-Cite Pleasure & Pain Pinwheel - 10, a truly extraordinary addition to your collection of intimate delights. This mesmerizing tool has been skillfully crafted to enhance your sensual adventures, blending the electrifying realms of pleasure and pain to create a series of thrilling encounters. Perfect for the daring souls out there, our pinwheel serves as your gateway to a profoundly exhilarating exploration of intense stimulation. |
| | We are delighted to present to you the remarkable S(A)X Fiddle Paddle Fur which proudly holds the label of being Australian Made. Crafted meticulously with two layers of genuine leather, combined with the luxurious touch of Australian sheepskin, this product boasts the use of a captivating handle made from a native timber. Embrace the magnificence of this masterpiece. |
Master Dom
In this dominant and submissive dynamic, a Master dom is paired with a slave or service-oriented submissive. The Master treats their submissive as their property, engaging in both sexual and non-sexual play. From household duties to being a sexual plaything, the submissive fulfills their Master's desires. Slave training involves learning what pleases the Master and how to fulfill their duties.
See below our top product recommendations for Sadist Dom / Sub relationships:
| | |
| --- | --- |
|   | Prepare yourself to embrace your sensuality and empower your inner seductress with the irresistible Dreamgirl Lingerie Maid To Tease 9766. This enchanting item is carefully crafted to bring your wildest dreams to life, effortlessly blending charm, sophistication, and allure into a mesmerizing outfit. |
| | Experience a world of sensual possibilities with the tantalizing Silicone Lips open mouth gag. Indulge in the fantasy as you sensually wrap your lips around this enticing gag and secure it with the adjustable vegan leather strap. With its nickel-free metal hardware and convenient buckle closure, this elegant red accessory adds a touch of allure to any intimate moment. |
| | Get ready to embark on an adventurous journey into a world filled with delightful elegance through the mesmerizing Bijoux Frou Frou Organza Handcuffs! Drawing inspiration from the enchanting Victorian era, these handcuffs beautifully combine the opulent beauty of organza with the captivating softness of satin. Brace yourself for an exhilarating experience of gentle restraint that will awaken your inner goddess without ever crossing any lines. |
Owner Dom
Now, this type of dom might refer to owning a submissive slave, but it can also involve a submissive who enjoys acting like a pet. Imagine the dom serving their submissive food from a bowl on the floor, wearing a collar, or even sleeping in a cage. It's all part of the exciting world of pet play.
See below our top product recommendations for Sadist Dom / Sub relationships:
At OXBALLS, we have you covered when it comes to your four-legged companion. Introducing our amazing PLATINUM SILICONE BLACK TAILS, you can now proudly flaunt your pup-like qualities with our irresistibly squishy and soft wagger!

Crafted from our renowned Pure Platinum grade silicone, each tail offers the ideal combination of flexibility and firmness to ensure it stays securely in place. It's perfect for wagging and wiggling while you're down on all fours or proudly shaking those fuzzy buns.

Introducing the S(A)X Leather Lockable Posture Collar with 3 D Rings, an exquisite creation designed to stand the test of time. Expertly crafted from durable 3.5mm thick leather, this collar is a true work of art. Its remarkable quality is enhanced by a soft leather lining and bound edges, ensuring utmost comfort for the wearer. Plus, the adjustable neck strap guarantees a perfect fit. Rest assured, this exceptional item is proudly made in Australia.
Caregiver Dom / Romantic Dom
Similar to the Daddy dom, the caregiver or romantic dom finds fulfillment in nurturing their submissive. They actively assist their partner in achieving their goals, even taking part in decisions such as clothing choices and meals. It's a caring and loving approach to domination.
Financial Dom
The financial dom takes control of their submissive's money. They have the power to dictate financial decisions and create an interesting dynamic based on trust and control.
Rigger Dom
For those who appreciate the beauty and allure of rope, we have the rigger dom. Whether it's the sight of their submissive tied up and restrained or the art of creating intricate ropework, they find pleasure in this particular aspect of domination.
It's important to note that while most dom-sub relationships have a sexual component, it is not a requirement. Also, the categories mentioned above are not set in stone – feel free to mix and match different styles to create your very own unique dom personality and dynamic. So go ahead and have fun exploring the endless possibilities in the world of domination!
Why be a Dom?
The most splendid dominants possess an inherent inclination towards dominance, which shines through in their everyday lives. It is an integral part of their being to desire exercising control, leading the way, and marching to the beat of their own drum.
For individuals of this caliber, being in a relationship with someone who seeks to boss them around just doesn't sit right. It dampens the flame of sexual attraction, as the power dynamic loses its magnetic polarity.
Engaging in a dom-sub relationship satisfies these natural desires for dominants, igniting a fiery sexual allure. Not only do they get to showcase their innate confidence and charisma, but they also find a perfect match in a submissive partner who relishes the displays of dominance and harbors an innate yearning to serve and please. Like the majestic pull of opposing magnets, these two intertwine seamlessly.
However, it is important to note that being a dominant does NOT entail aggression, manipulation, or abuse.
Achieving your desires isn't always a walk in the park as a Dom. Actually, taking the lead in a relationship can mean EXTRA responsibilities. After all, you're now responsible for taking care of not just yourself, but also your submissive partner. While they may be there to fulfill your needs and desires, it's equally important to cater to their needs too. Remember, don't exploit the subs eagerness to please without reciprocating anything in return.
If you stumbled upon this guide with hopes of effortlessly commanding someone to obey your every whim, 24/7, while you lounge around without lifting a finger, then brace yourself for major disappointment. 
How to be a Good Dom
So what does being a good dom look like? I've compiled 10 tips to get you started on your journey.
1. Learn the Terminology
In the vast realm of BDSM, there's a language all of its own – a lingo infused with exciting acronyms. Embracing this linguistic playground not only prevents any miscommunication mishaps but also unlocks the gateway to effortless connections within the scene. So, buckle up and get ready to dive into a world where codes and words reign supreme!
| | |
| --- | --- |
| Acronym | Definition |
| D/s | Dominant/submissive |
| CSS | Safe, Sane and Consensual is a principle governing how to engage in BDSM activities ethically.  |
| RACK | Risk Aware Consensual Kink. More on both of these philosophies in the next section. |
| BDSM  | Bondage & Discipline, Dominance and Submissive, Sadism and Masochism |
| GGG  | 'Good, Giving and Game', a term coined by Dan Savage. BDSM practitioners should be good in bed, giving equal time and pleasure and game for anything (open-minded).  |
| Switch | A switch is someone who can be dominant with one situation and submissive in another. For example, some women have enjoyed being submissive with me but dominant when playing with other submissive women. |
| Munch | A munch is a local meeting of people involved in the BDSM scene. They typically happen in vanilla settings such as bars. Everyone is fully clothed and no sexual play takes place. It is like any other friendly gathering, except people are open to talking about kink. |
| Boundary | A boundary is a limit you or your sub are unwilling to cross. For example, choking may be a hard limit for your sub, meaning she will not under any circumstance want to be choked by you. You must be clear with your boundaries and accept the boundaries of others at all times. |
| Safe word | A safe word is used during a BDSM scene to halt play if a hard limit is crossed and all play should stop immediately. You should set a safe limit with your sub before you engage in any rough play, including sex, bondage or sadism. Many use the traffic light system. Green means everything is fine. Amber (orange) means a limit is being approached or something isn't quite right, so check-in, but play doesn't need to stop. Red means EVERYTHING STOP RIGHT NOW. If your sub is gagged you should use hand signals as substitute safe words, such as three taps means stop. Safe words are important because some people enjoy resistance play, where the sub may be saying 'no' or fending the dominant off as part of the scene. |
| Soft limit | A soft limit is something which a person is hesitant about, but may change their mind or give consent under certain circumstances. As an example, a partner may not want to perform analingus on you unless you are fresh from the shower. A hard limit is something which the person never wants to do. Examples of my hard limits are scat, blood and needle play.  |
2. Learn the Principles & BDSM Philosophies
A couple of important BDSM philosophies have sprung up over the years. These mental frameworks are useful to know and embrace.
RACK BDSM Philosophy
RACK stands for Risk Aware Consensual Kink. Let's face it, some BDSM stuff can have its wild risks. Pain-seeking masochists might enjoy the sensation of being bruised or battered from whips and paddles. And yeah, there's definitely a danger in getting your choke on or cutting off blood flow with some rope action. But R.A.C.K is all about embracing the risk while being super aware of the dangers and, of course, getting that sweet consent.
SSC BDSM Philosophy
Meet SSC, the acro that stands for Safe, Sane and Consensual. It's all about keeping things on the safe and sane side when getting freaky with BDSM activities, making sure everyone is in their right mind. If you're just starting out as a dominant, go for the SSC philosophy. Only when you've got some serious experience under your belt should you even think about diving into those riskier and potentially mind-blowing BDSM activities.
3. As a Dom, What Do You Want?
When exploring the tantalizing world of domination, there are so many flavors to choose from. But hey, don't fret if you don't know right off the bat. It's all about experimenting, my friend. Try out different styles and keep what tickles your fancy. And guess what? Not everything you read online is a one-size-fits-all! Just because some Dom is into something doesn't mean you have to be. Take spanking, for example. If it's not your cup of tea, no worries! It doesn't make you any less of a Dom. Embrace your own unique journey..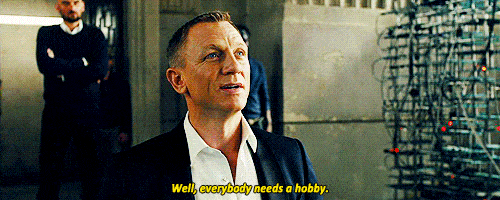 4. Understand the Psychology of Submission
Being a good Dom starts with a little mind-bending magic. Trust me, you can't become a good Dom without unlocking the secrets of submissive psychology. The more you dive into this mysterious abyss, the more exceptional your Dom skills will become. Spend time understanding why a woman would want to be a submissive.
5. Help Your Sub Overcome Insecurities
Okay, so here's the deal, I'm not saying all subs are women, but society in general has this annoying habit of shaming women for their sexual desires. They make them feel guilty for wanting any kind of sex, and don't even get me started on kinky BDSM stuff. But hey, don't just take my word for it. Go read some books, have a chat with women, and you'll see what I mean.
But listen, if you fancy yourself a good Dom, it's all about creating an environment where your sub can trust that you won't be judgemental. Give your sub the green light to reveal that hidden, secret side of desire. Your job as a Dom is to nurture that seed of desire, provide them with a helping hand and the right mental nutrition to help them blossom into their sexuality.
When a sub enters your domain, you've got to figure out real quick where they fall on the spectrum. Some subs have absolutely no worries when it comes to sex, their own bodies, and their wildest fantasies. Others may have hang-ups in all those areas. As a good Dom, it's crucial to grasp this. Now I'm not saying your job as a dominant is to cure your sub of all their insecurities… we've got more than enough of those of our own to deal with… but you sure can play a role in boosting her confidence in the world of sexy stuff and BDSM.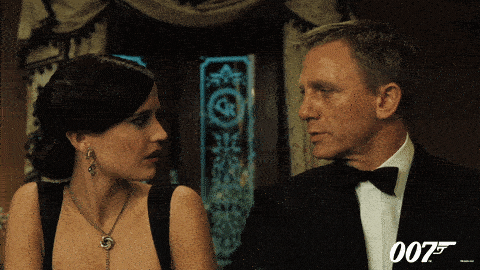 And let me just say, it's not just women who have concerns and doubts about their sexuality. Men definitely face their own insecurities too. However, in my experience, society and our upbringing can be particularly critical towards women in this regard. A female dominant can also play a crucial role in helping a male submissive overcome his barriers. Ultimately, it doesn't matter who holds the power in the relationship; their influence is significant, regardless of gender.
6. Be Comfortable with Your Desires
Wow, this is a significant topic and it's not often discussed by Dominants. As a caring individual (which I'm sure you are!), one of the biggest challenges I faced was finding harmony between my logical mind that believes in equality in relationships, and my heart's desire for a power imbalance where I am in charge. It may seem contradictory to societal norms and the progress women have fought for over the years.
When I first embarked on my journey toward being a compassionate Dom, I felt uncomfortable with the idea of asserting dominance in the bedroom, let alone asking someone to fulfill tasks for me outside of it. Growing up, I had to learn to be self-reliant for various reasons, which made it hard for me to ask for help. In a way, I believed it showed weakness if I couldn't do everything on my own.
I constantly remind myself that these tasks and rules are beneficial for both of us. My partner finds pleasure in being the submissive, and by completing these tasks, I am granting them the satisfaction of serving their Dom and doing a great job. It's important to note that these tasks are ones I am perfectly capable of doing on my own. But by doing them myself, I'm denying them the opportunity to fulfill their desires and find joy in serving me.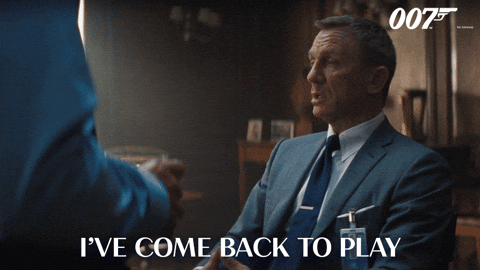 Finding the delicate balance between a healthy dom sub relationship and an abusive one can be challenging. However, I find comfort in knowing that individuals who engage in abusive behavior would not even ponder these important questions. 
One effective strategy I employ is open and ongoing communication and putting trust in your submissive. Recognize that they are a capable adult who can clearly communicate their boundaries. If they ever feel you are exploiting their trust, they have the right to speak up.
So, the next time you think being a great Dom solely consists of physical acts, remember the importance of trust, communication, and consent in fostering a healthy and fulfilling dom sub dynamic.
7. Mental Traits of a Good Dom
Being a good dominant requires you to embody a few essential qualities:
Inquisitive

. A remarkable dominant possesses an insatiable curiosity about what drives others. They are genuinely interested in exploring different aspects of sex and sexuality with an open mind, free from judgment.

Compassionate

. A great Dom is compassionate, displaying kindness, care, and respect towards their submissive. Their intention is to uplift and bring out the best in their partner. They understand that mistakes happen and only administer punishment when absolutely necessary. Ultimately, the submissive's well-being is of utmost importance.

Reliable

. A reliable Dom consistently demonstrates their values and principles through their actions. The submissive should be able to trust in their Dom's regulations, decision-making, and logical approach. Unpredictable and erratic behavior is not enjoyable for anyone involved. Communication is key in expressing any changes in mindset or expectations.

Decisive

. A commendable Dom possesses the ability to make rational decisions based on the information at hand. When asked about dinner plans, they don't reply with uncertainty. Instead, they are skilled planners and strategists, capable of effectively organizing experiences.

Empathetic

. I've emphasized this numerous times because it is crucial. Being a good Dom extends beyond commanding your submissive to fulfill your desires. Empathy plays a vital role in reading and understanding your partner's needs, incorporating their desires into the dynamic. Yes, you can assert your authority and have your submissive run errands, but only if she genuinely enjoys it and has given her consent.
Remember, being a great Dom means embodying these qualities and using them to foster a fulfilling and consensual relationship.
9. Body Language
It's remarkable how people form opinions about you before you even speak a word. When meeting someone new, those initial few seconds are crucial, and it's all thanks to the power of your body language.
To help you exude assertiveness and confidence, here are a few tips to consider:
Walk the talk

. Take a moment to observe how you walk down the street. Are you walking with a forward stride or a backward one? How are your hips swaying? Are your shoulders rolling too much? Is your back curved or straight? How far forward or backward do your arms swing? Now, compare your walk to that of a lead actor in a movie who displays dominant body language. Notice any differences? Choose one aspect of your walk and work on improving it. Gradually, repeat this exercise for all aspects of your walk.

Eye contact matters

. When engaging in conversation with someone, can you maintain eye contact for extended periods? If not, it's time to practice. Confidently looking someone in the eye while they speak or while you speak portrays your self-assuredness and reduces any sense of nervousness. Remember to soften your eyes and wear a slight smile, as you don't want to come across as intimidating.
Keep movements minimal

. Whether you're sitting or standing, try to minimize any unnecessary movements. Be aware of unconscious habits such as tapping your foot, drumming your fingers, or bouncing your knee. These actions convey nervous energy and are quite distracting. Focus on reducing fidgeting as much as possible. When you do need to move, make your gestures deliberate and slow. This will draw more attention as they occur less frequently.
10. Voice
Do you know that the way we speak can have a huge impact on how our message is received? It's fascinating how our voice pitch can change depending on the perceived social status of the person we're talking to. In fact, when we interact with someone we see as high status, our voice pitch naturally goes up. This helps convey to the listener that we are not a threat and that we are submitting to their authority. Here are some things to take into account:
Voice volume

: Remember that you don't have to shout to get your sub to listen to you. I personally rarely raise my voice, as shouting can convey annoyance, aggression, and a loss of control – qualities that are the opposite of a calm and composed Dom. In fact, a softer voice can often be more impactful. For instance, if your sub replies back, a simple raise of the eyebrow accompanied by a quiet "Excuse me?" while maintaining eye contact can work wonders.

Rate of speech

: Slow down your speech. Speaking too quickly can make it harder for others to understand you and can indicate nervousness, even if you're not actually nervous. Practice speaking deliberately, slowly, and clearly.

Pausing and use of silence

: Only those who are extremely confident are comfortable with pausing between sentences (silence can be uncomfortable for some, as we fear being interrupted). However, don't be afraid of silence – embrace it. Resist the urge to fill the silence with unnecessary words. Yes, it may feel uncomfortable at first, but learn to let the silence just be.

Variance

: Avoid speaking in a monotone voice. Instead, vary your pitch, speed, and volume to emphasize certain words or phrases.

But What Do You Do with Your Sub Now?
It's entirely in your hands to decide what you and your submissive enjoy. There are endless possibilities to explore within the realm of BDSM (bondage and discipline, dominance and submission, sadism and masochism). Here are a few suggestions to help you kickstart your journey.
Create a sexual preference list

. It can be a wonderful exercise for you and your submissive to compile a list of what excites each other sexually. This will strengthen your communication and make talking about sex feel more comfortable.

Establish some guidelines

. Clear and defined rules are essential for maintaining the power dynamics between a Dom and sub. Discuss your expectations and what your sub should do and when.

Embrace the power of spanking

. Spankings are a popular power play technique that can firmly establish the submissive's place. It not only reminds them who is in charge but can also serve as a seductive form of foreplay. It's important to learn the proper techniques for a pleasurable experience. Spankings can range from light and playful in the bedroom to more intense as a form of punishment.

Experiment with bondage

. If your sub is open to it, try exploring the world of bondage. Not all submissives enjoy being restrained, but many do (you can consult their sexual preference list). Consider purchasing under bed restraints and enjoy tying them up during your intimate moments.

Assign tasks for your sub

. Engage in activities that reflect a Master/slave dynamic, such as having your sub run errands, research, or complete household chores. Keep in mind that this dynamic may not apply to all Dom/sub relationships.

Influence their attire choices

. If you have a particular outfit you enjoy seeing your submissive in, plan a date night and instruct them to wear it. This is just one example of the dominant commands you can give them through text messages.
Remember, the most important thing is to enjoy and explore BDSM in a consensual and respectful manner. Have fun creating your unique dynamic!
Common Mistakes Doms Make
As you embark on your journey to becoming a Dom, it's important to steer clear of these common missteps. Instead, let's focus on cultivating a positive and encouraging approach.
Raising your voice

: Being a dominant is all about maintaining control in a composed manner. Rather than becoming angry or short-tempered, maintain your dominance by staying in control, not raising your voice

It's not that serious

: Let go of the idea that everything has to be serious and intense. Don't be afraid to inject some light-heartedness and joy into your play. If your personality leans towards being jovial, incorporate that into your interactions with your sub. Laugh and have fun together

Consent

is absolutely crucial in every aspect of BDSM. Never coerce or force your sub into anything they're not comfortable with. Always prioritize their physical and emotional well-being. Embrace the guiding principle of Safe, Sane, and Consensual (SSC).

Be vulnerable

: In the realm of dominance, embracing vulnerability is a strength. If you make a mistake, own up to it and apologize if necessary. Demonstrating the ability to acknowledge flaws is both attractive and dominant.

Patience:

Building trust and respect should be your priority. Trying to rush someone into submission from the beginning is counterproductive. Take the time to communicate, explore, and gradually incorporate more intense power dynamics.

Respect boundaries:

It's important to understand that not all submissives (or dominants) desire a 24/7 power dynamic. Respect their preferences and boundaries. Some submissives enjoy a rough approach during sexual encounters but prefer an equal power dynamic outside of the bedroom. Adapt your expectations accordingly.

Clear communication:

Make sure to communicate your desires effectively and make your rules understandable. If necessary, consider creating a BDSM contract to clarify expectations and boundaries.

Don't be that guy

: Lastly, differentiate between being dominant and being domineering. Being dominant entails asserting control in a respectful manner, while being domineering involves an excessive and overbearing approach. Strive to be a dominant leader, not a domineering tyrant.
To succeed in the world of Domination and submission relationships, it's important to possess a solid understanding of psychology, to be in tune with your own mental well-being and that of your subs. Mastering the art of body language is crucial, as is being a skilled lover. Commanding respect and having your life well put-together in all aspects are key. But don't let these requirements discourage you. Despite the challenges, the hard work you put into becoming a Dom and engaging in a D/s relationship is undoubtedly worth it. The rewards are immense, and you'll have the opportunity to connect with like-minded individuals who are both fascinating and engaging.
---